Account for local payments
Eliminate delays and excessive charges by using our local settlement capabilities. Paying money globally is a science. We have simplified it to your advantage. Sometimes you need to make SWIFT payments, but there are plenty of cases when local payment options serve you better and MultiPass is here to meet this need.

With over 20 payment methods available for your business, you have access to instant payment rails in the most popular locations around the world at a much cheaper rate in comparison to SWIFT.
Open account
Take control of your transactions by choosing a payment method that serves your needs
Pay at your preferred speed with full transparency and, as usual, getting access to the bank-beating FX rates.
Expand your network of local suppliers or partners
Pay your employees, suppliers or partners from different locations around the world in a much easier way.
Get access to instant payment rails in the most popular locations around the world
Benefit from the selection of over 20 payment methods available.
1 / 3
Where is your company incorporated?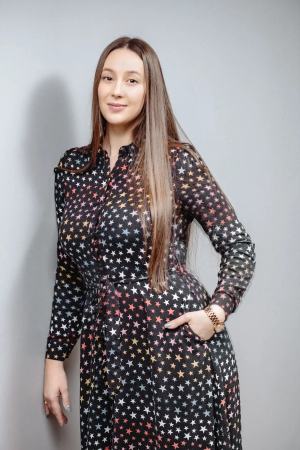 "
Local payouts are a faster and cheaper alternative to SWIFT and are something that many of our customers value the most. Why? Because this method allows them to transact in the same way as locals in 20+ countries with no need to open additional bank accounts there.
A bank challenger you can trust
Bank-graded security
We are regulated by the FCA. Your money is protected by a process called safeguarding - this means it is kept in secure accounts at authorised credit institutions. We never lend or reinvest your money.
24/7 personal support
The world of global B2B transactions might be frustrating, we know. Therefore, we provide a personal dedicated manager to help you out along your journey and to assist with your transactions. A private banking experience for every customer.
Part of a large group
MultiPass is part of the Dyninno Group – an international holding with more than 19 years of experience in FinTech, EnterTech and Travel. We are part of a big global family!
Take a quiz to see if you could benefit from our local settlement capabilities:
Here's a prime example of MultiPass's advantages in comparison with traditional banks:
| | MultiPass | Your bank |
| --- | --- | --- |
| Safeguarded funds | ✓ | ✖ |
| No hidden fees | ✓ | ✖ |
| Account application time | 10 minutes | Weeks |
| Onboarding | 100% online | Personal presence only |
| Personal Account Manager | ✓ | ✖ |
| Multi-railed and tailored accounts | ✓ | ✖ |
| Multi-currency account | Single account for all 30+ currencies | Separate account for each currency |
| Single provider for local accounts | GB, EU and US | Different providers in each country |
| API access | ✓ | ✖ |
Feedback from our clients and partners
Always there when you need them
Ever since we started working with MultiPass, we couldn't help but appreciate their dedication to customer service. Great to see their multi-currency product evolving, really looking forward to future feature rollouts.
AdCombo
Fast, secure, and highly dedicated
MultiPass has been a great help in facilitating cross-border payment flows with our partners in Hong Kong. We are glad to be your clients and are looking forward to many new achievements with you as our banking partner by our side!
Raymond, Romco Group
Great payment reach & speed
With the rapid growth of our agent and freelancer network, the payout process turned into a giant headache for our accountants. Until we switched to MultiPass. With their wide payment geography and mass payouts, we've simplified the global payroll process, saving us precious work hours (and headache)!
Thomas, International Consulting Solutions Limited
Everyday payment needs covered
We use MultiPass daily for payments to our partners and contractors in the UK. Simple navigation, quick GBP payments. Having a dedicated manager is a great bonus too!
Steven, Bluestar Financial Solutions Limited
A payment partner we can rely on
MultiPass is a UK-regulated payment partner that we are happy to work with - with excellent personal support, fast onboarding and a great variety of international payment options. We are happy to recommend MultiPass to our clients in the UK and elsewhere.
Martin, Katz&Co LLC
All testimonials, reviews, opinions or case studies presented on our website may not be indicative of all customers. Results may vary and customers agree to proceed at their own risk.
Why MultiPass is the most suitable for local payments:
Local presence for your business in 20+ countries
Payments to & from 180 countries
Foreign exchange at bank-beating rates
Business cards for corporate expenses
Secure 2FA authentication
Jump on a call with our Client Manager to find out how we can help your business do global transfers in style:
#HowToMultiPass
Get started with the online form
Complete the onboarding process
Meet your Personal Manager
Fund your account & start making payments
Open account