The story behind MultiPass
Empowered by technology, delivered by people: we combine competency in financial technologies and live agent support to offer businesses around the world the best possible banking service.
MultiPass was established in 2017 and is backed by Dyninno Group's experience working in over 50 markets. We offer multi-currency accounts for businesses that transact globally.
Your reliable partner
At MultiPass there are top-notch professionals behind your every transaction. We have a constantly growing team of dedicated experts that work hard to help businesses go global.
Open account
Meet and greet our MultiPass seasoned professionals in banking and payment services: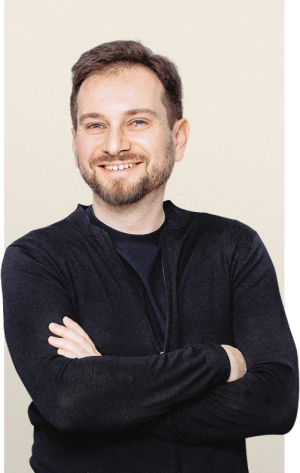 Meet and greet our MultiPass seasoned professionals in banking and payment services:
"
MultiPass mission is to help businesses transact globally by making their banking experience smooth, transparent and cost-efficient. Our platform represents a unique blend of proprietary neo-banking technologies and corporate-level customer service, delivered in multiple languages, time-zones and jurisdictions. This is a modern alternative to the cumbersome world of traditional banking in a space that is underserved, and at the same time is growing fast.
Our set of values
Powered by people
We give people room to grow and let them take on leadership roles when the time is right. We foster an open communication style, where team members can reach out and collaborate. We're always working to support people's talents and help them build the careers they dream of.
Building team spirit
We're constantly striving to bring our team closer together. We hold regular team-building events and activities that help us get to know each other's strengths, understand our shared interests, and give each other support in developing our talents.
Work and life balance
We are an IT-centric company with people at the core. We share what we know and make sure that our people are happy at work. We do this through excellent communication, regular individual reviews and group events. Work and life balance is important to us.
Room to grow
We recognize talents and inspire them to grow, encouraging constant professional development. Our office is a space for sharing and collaboration.
Click here for details
Our product and business approach
MultiPass is a bank challenger that provides local dedicated UK, US and EU accounts and a live FX desk to send, receive and convert money in more than 30 currencies. With a wide choice of payment methods available and backed by experienced banking professionals support, MultiPass customers can test and enter new markets quickly and easily.
Payments to & from
180+ countries
Open API
for batch payments
Virtual and plastic payment cards
We are part of Dyninno Group
87-89 Baker Street,
London, UK, W1U 6RJ
Dyninno Group of Companies was established 19 years ago in San Francisco with the appearance of a small travel agency that later flourished and transformed into Dyninno Group – an international holding operating in Travel, FinTech and EnterTech sectors.

The company develops and implements innovations and technology in its products. Thanks to that, casting professionals quickly find true talent, travellers get the best ticket prices for flights from over 60 airlines in a fraction of a second, and clients have access to loan products and financial instruments in just one click from anywhere in the world.
Our offices are located in the USA, Canada, Brazil, Colombia, India, the UAE, the Philippines, Egypt, Uzbekistan, Vietnam, Italy, the United Kingdom, Moldova, Romania, Latvia, Cyprus, Malta, and Turkey.