Innovation without alienation: real people support is relevant as never before
October 21, 2021.
If we're taking FinTech – the trend is clear: the more tech, the more automation. Since most FinTechs have an invention-led culture, they are among the first to try new tools and techniques, and are also the ones prone to overdo them.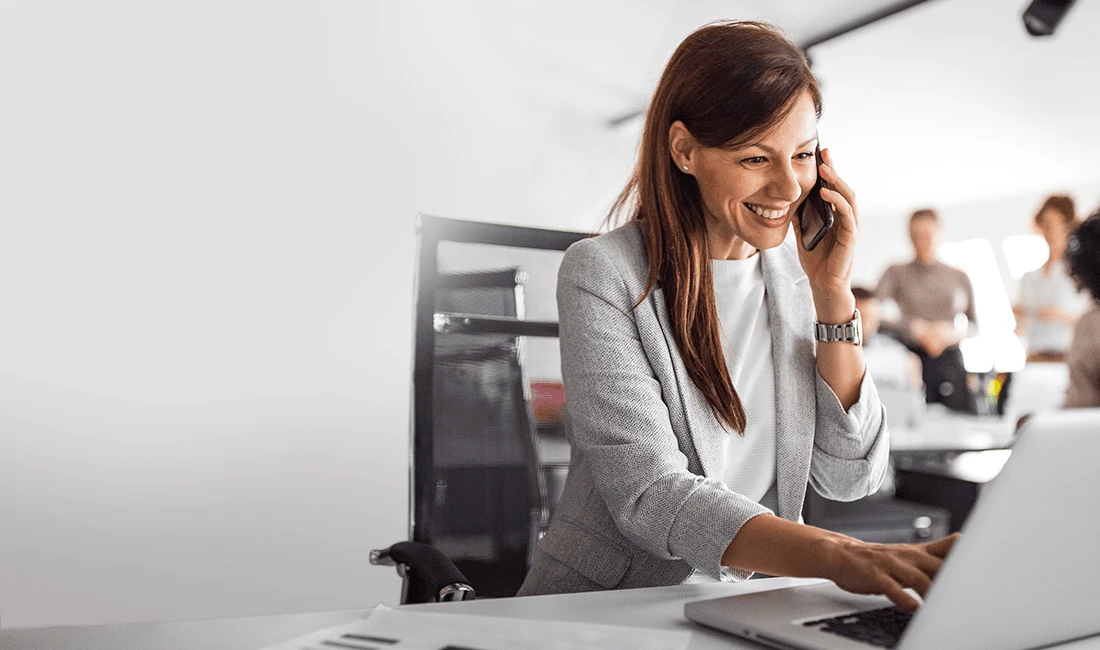 If we're taking FinTech – the trend is clear: the more tech, the more automation. Since most FinTechs have an invention-led culture, they are among the first to try new tools and techniques, and are also the ones prone to overdo them.
With pushy growth strategies and advertising, behavior learning tools, mouse tracking heatmaps, chatbots and UX-optimised layouts the websites are built to move as many customers as possible through the same sales funnel. But what if we interfere with the process, placing people right in the middle of it? Real people that you can ask for support from – not a robot or an indifferent salesperson.
Dyninno Group's "people at a core" strategy
The majority of neo-banks wouldn't think of investing in phone support, let alone setting up contact centres when planning their development stages. Instead, they are putting all their focus on digital marketing, direct sales and self-service. However, MultiPass is not like the majority – we've chosen a customer-centric approach. Being part of Dyninno Group, our legacy is a strong foundation of technology and customer service. The group's customer support centres are scattered across 4 continents and serve millions of customers in the travel, finance and entertainment businesses daily – and they know what they're doing.
So, we thought if it works for our end-customer companies within the group, why shouldn't it work for corporate banking? After all, companies are made of people and there is no need to adhere to the B2B/B2C distinction anymore.
In just 2021 alone, Dyninno's FinTech division has spent over 5 million minutes talking to customers, sent and received 90,000 emails and engaged in 140,000 online chats, bringing around 12,000 additional sales and 42,000 repeat sales monthly. By putting customers at its core and giving them the opportunity to reach the company anytime, our company is making technology customer-friendly. And getting great results out of it.
Combining branch-like experience with state-of-the-art technology
In early May 2021, MultiPass changed its customer onboarding process, inserting people support right at the start of it. Why did we do it? Because we understand that one size doesn't fit all in our industry. Getting a potential customer interested is only half of the success story. Getting them approved and onboarded quickly and with a hassle-free experience is a part where a lot of digital banks struggle.
The world of business payments is getting increasingly complex. Opening a business account in Europe or the USA might be a lengthy or frustrating experience, especially if your business is offering online services or has beneficiaries residing outside the country of incorporation. Every case is individual but one thing is common: to open a business account there is a legal requirement – a KYC procedure that everyone surely wants to complete in the shortest time possible.
Instead of building algorithms to push everyone through the same generic journey, the MultiPass team now uses the synergy of an in-house CRM system and our highly trained tele-specialists to contact all applicants by phone, making a preliminary check. This way, we achieve two objectives at once. Firstly, we verify the appropriateness of our offering to the business needs, and secondly, we give our applicant the opportunity to consult with the banking specialist before onboarding. They get answers to all the important questions on the payment account features and its intended use, as well as getting instructed on the documents needed for submitting a successful application. The person-to-person interaction continues throughout the onboarding, with the system tracking those applicants who might need help and providing advice with no delay. By undertaking this approach, no applicant is left hanging without support at any stage of the onboarding.
"The introduction of a new approach was a tremendous help to my compliance team," says Ilda Soares, Compliance Director at MultiPass. "Their resources are now spent wisely, customer frustration is minimised and the average account opening time is shortened. Our customers are happy to get dedicated support and the whole process is now much smoother. We believe tech and personal should go hand in hand, and I mean not only during the onboarding but throughout the whole banking experience. It's a business mindset we share, believe in and foster here at MultiPass."
Stages of the onboarding process:
Preliminary check and consultation
0-1 day after the application is received
Online registration form submission
The user-friendly form can be filled out in 10 minutes, however, on average it takes longer as most customers don't have all the required documents to hand.
Consultation call
If we notice the applicant hasn't filled out the form fully and might need help, a call follows the next day to guide them.
Compliance review
Once all the required documents are submitted, the compliance team reviews them within 24 hours.
Account opening
As soon as the procedure is complete and successful, the IBAN is generated and the account is opened.
Welcome call
A personal manager is then assigned to the customer, and a welcome call takes place. The customer is now equipped with all the information to fund their account and get their first business payment going.
MultiPass prediction: what's in the future for smart FinTechs?
MultiPass employs human power to support clients at each stage up until their business account is open. After that it gets even better, as the assigned client manager is basically adopted from traditional branch banking services but with one exception: we offer them to all of our clients.
This process might look resource-intensive, but we see very positive results from this customer-centric approach: the onboarding experience gets more user-friendly and frictionless as we establish a dialogue that gives us instant feedback from business customers from the very beginning. Plus, we have an opportunity to build long-term, deep relationships with our clients, as they feel the real care that we provide their companies. Client managers' main concern is to understand the specific features of the client's business so that they are able to guide them through the complicated world of cross-border payments with ease, solving each case that might appear.
In the long run, we believe that the business-to-people trend will become the only winning strategy. Combining smart tech automation with people's efforts should be considered the best approach for doing business in style and with maximum value. And that's exactly what we stand for in MultiPass.